BECOME A VOLUNTEER
Becoming a Pet Therapy Team
 
Would you like to become the "human" part of a Pet Therapy Team but don't know how or
where to start? We can help.
Does your animal already know the basic sit, stay, and down commands? Does your animal
know how to loose leash walk? If so, you've already started.
Minimum Requirements:
• Handlers must be 18 years of age and hold a current state issued fingerprint clearance card.
• Your animal must be at least one year of age and have lived with you, the potential handler, for at least 8 months.
• Your animal must be reliably potty trained. With the exception of horses and goats.
• Your animal must be up-to-date on all vaccines.
• Qualified animal: Dogs – cats – mini horses – pigs – birds – rabbits – guinea pigs – goats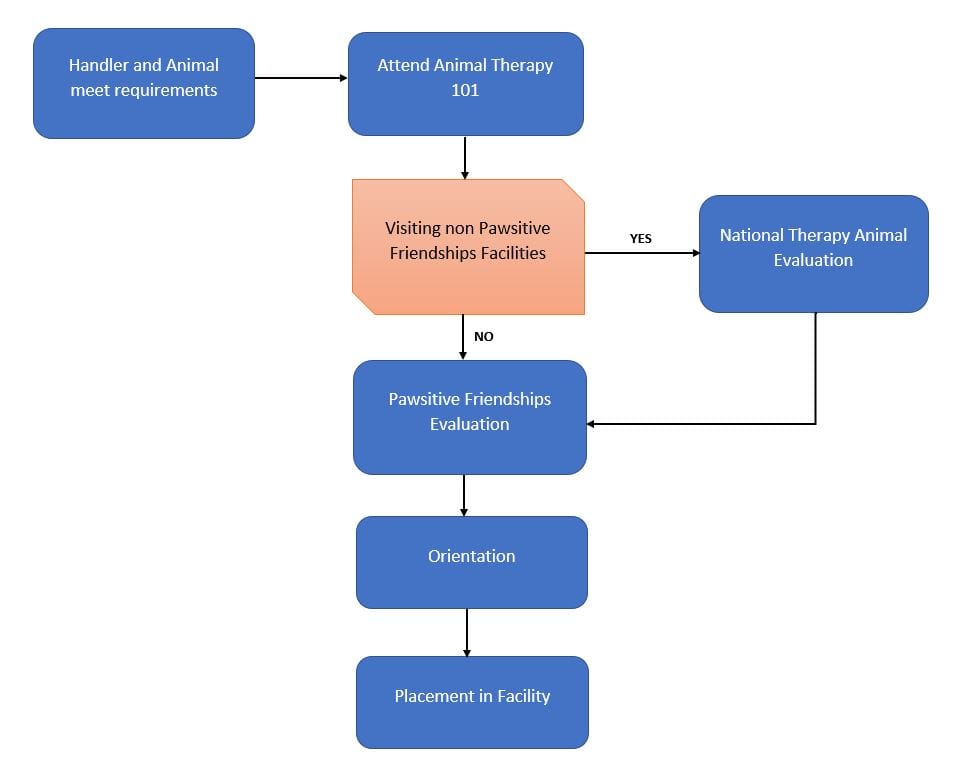 Sponsored by: